Job title: Resource Coordination Assistant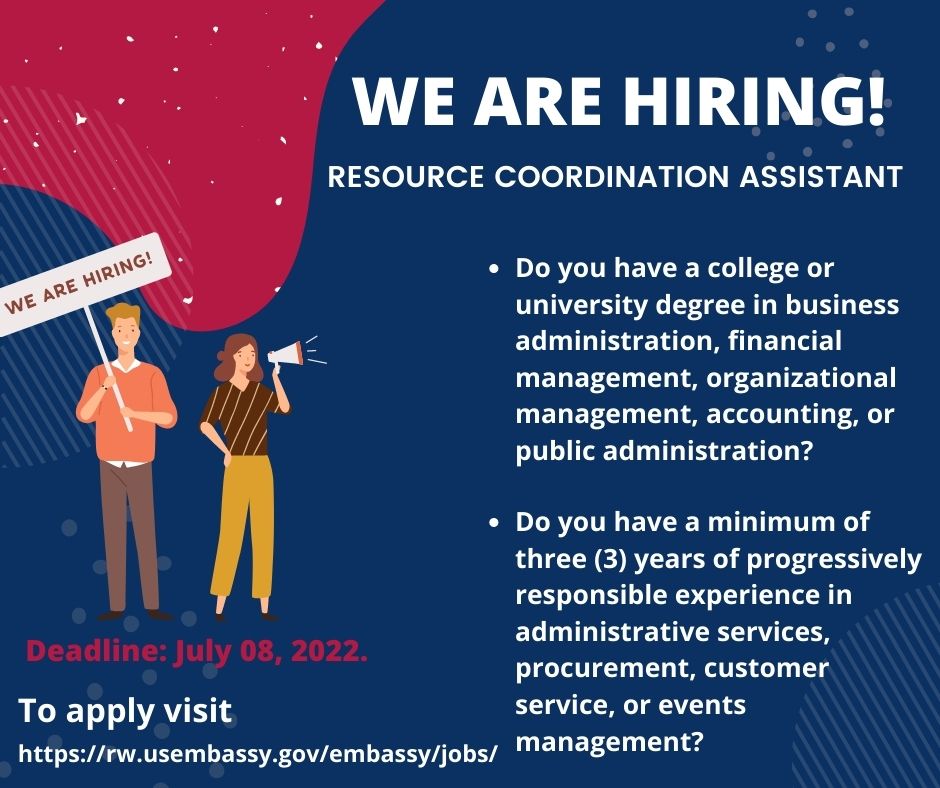 The Resource Coordination Assistant works under the direct supervision of the Public Affairs Officer (PAO) and is the Public Diplomacy (PD) Locally Employed Staff member responsible for executing administrative aspects of the Public Affairs Section. Supports Public Affairs Section (PAS) specialists and assistants for exchanges and other public engagement programs and activities. The Resource Coordination Assistant serves as backup to the Administration and Budget Assistant, as needed, to handle aspects of grants administration and tracking PD budgets and expenditures. The Jobholder oversees PD section time & attendance, staff travel, representation, vouchers, and other administrative tasks; manages program calendars. Additionally, the Jobholder serves as the primary point of contact for the PD Section, ensuring that visitors receive accurate and timely information with the highest levels of customer service.
Requirements:
– College or university degree in business administration, financial management, organizational management, accounting, or public administration
– A minimum of three (3) years of progressively responsible experience in administrative services, procurement, customer service, or events management
The deadline to apply is July 08, 2022.