Are you the owner or a member of the management of a football team? Would you like to develop a business plan for a football team? It is easy and faster.
CLICK HERE TO DOWNLAOD THE TEMPLATE
Football is one of the most popular sport across the world.  People often call it the "Beautiful Game" In the current World, popular football clubs are big brands, that finance themselves and make huge amount of money through their activities.
Currently, football is full of many business opportunities, which attracts many investments. The football industry has become one of the most lucrative and competitive industries in the financial world. Football is not only about winning games and trophies, it also a business. Football club make money through different activities such as Broadcasting rights, Match day & Ticketing, Commercial activities, Transfer market, advertisements,…
A business plan for a football team will enable you to make your football team a well-structured organization, which is able to finance its self and generate profits for its members.
CLICK HERE TO DOWNLOAD THE TEMPLATE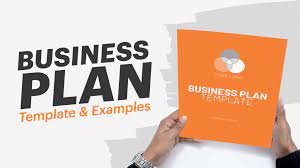 Remember, the business plan should be a dynamic document that evolves with the team's growth and changes in the market. Regularly revisit and update it to ensure it remains relevant and aligned with your team's objectives.