The Higher Education Council (HEC) in Rwanda wishes to inform the public that through the Bilateral Cooperation between the Government of Rwanda and the Peoples' Republic of China, the latter has offered full Undergraduate, Masters and PhD scholarships; commencing in the academic year 2023-2024.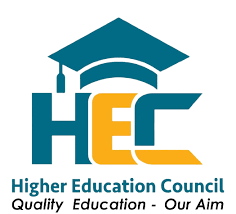 Interested candidates should submit all of the following application documents:
-Application letter addressed to the Director General of HEC
-National ID or valid passeport
-Curriculum Vitae
-One (1) passeport size photo
-Original-notified degree certificate and transcripts
-Recommendation letters from two current or former academic staff who taught or supervised the applicant;
-A study plan or research proposal (minimum of 200 words for undergraduate and 800 words for Masters and PhD);
-Filled forms for Chinese Government Scholarships and Medical Physical Examination (available on HEC website).
NOTE:
-Application documents will be submitted online to HEC using the link: https://mis.hec.gov.rw/system-login
-The applicant must be under 25 years of age for undergraduate, 35 for Master's and 40 for Doctoral, at the time of application;
-Candidates must have studied in Sciences, Technology, Engineering and Mathematics (STEM) related fields with at least: i) 70/73 in the 2021 Senior Six National Examinations, or the equivalent for the qualifications obtained abroad; ii) 2nd Upper Division or equivalent for qualifications at Bachelor level; iii) a good pass at Masters level.
Application deadline is set on 30/12/2022