As announced by Rwanda Development Board (RDB), the 18th Kwita Izina Ceremony will be held on Friday, 2 September 2022, and will celebrate Rwanda's commitment to sustainable and responsible tourism.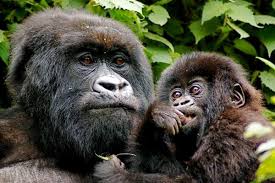 Kwita Izina, the Gorilla Naming Ceremony is modelled off a centuries old tradition, in which Rwandans name their children in the presence of family and friends. In 2005, Rwanda began officially naming mountain gorillas in what has become a global celebration of nature. By giving names to the mountain Gorillas, we give them a value they undoubtedly deserve as extraordinary creatures.
Kwita Izina Ceremony is also an opportunity for Rwanda to thank the communities that live around Volcanoes National Park, Rwanda's partners in areas of tourism, nature conservation and protection of the mountain gorillas.  
Since the introduction of Kwita Izina, the Gorilla Naming Ceremony in 2005, about 354 mountain gorillas have been named.
CLICK HERE TO READ OTHER POSTS ON THIS WEBSITE
imbere.rw
Tel: +250785115126