Rwanda has achieved considerable growth in terms of economic development since 1994. Currently Rwanda has an estimate annual economic growth rate of about 8,5% each year since 2005. Rwanda has also made a significant increase in Gross Domestic Production (GDP) per capita. In 2020, the per capita income was about 797,68 USD.
In Africa, tourism is an important sector contributing to the Gross Domestic Production (GDP) of different countries.  In Rwanda, the tourism industry contributed 14.9% of the country's GDP in 2018. In 2019, Rwanda recorded a highest annual growth in tourism revenue, with over 1.63 million visitors visiting the country and $498m in earnings (SOURCE: RDB, 2022). In 2019, the tourism industry generated 10.3% of Rwanda's GDP, and provided employment for 160,000 of people.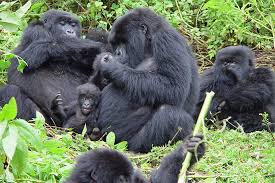 One of the great factors behind the growth of Tourism sector in Rwanda is the great advertisement and branding initiative known as VISIT RWANDA. Through this initiative, there was partnership with different sport Clubs like Arsenal an English Premier League Football Club and Paris Saint Germain, a French League 1 Football Club.  VISIT RWANDA was launched in May 2018 and since then there was considerable progress in Rwanda's tourism.
In this article we are highlighting different facts showing how VISIT RWANDA has led to improvement of tourism sector in Rwanda:
1) Increase of investments in Tourism Sector
One of the contribution of VISIT RWANDA initiative was the increase of the investments in the sector of tourism. The tourism sector has attracted many investments especially in the areas of hospitality, hotel services and touring agencies.
The impact of VISIT RWANDA initiative on tourism is also evident to the extent that one year after our deal with Arsenal was signed, tourism revenue increased by 17%. Tourists from Europe increased by 22% in the year following the partnership launch.
 2) Increase of the number of tourists and visitors in Rwanda
VISIT RWANDA initiative led to the increase of the number of foreigners and tourists who visited Rwanda. Since the introduction of this campaign, Rwanda received many tourists in parks, hotels and other historical and cultural heritages in Rwanda.
There was also the increase of celebrities who visited Rwanda. For example, David Luiz's visit to Rwanda has generated more than 100 pieces of media, showcasing the country's history, culture and tourism attractions to approximately 3.5 million people. There were also other celebrities who visited Rwanda in line of VISIT RWANDA initiative like PSG Players Sergio Ramos, Keylor Navas, Thiro Kerler na Julian Draxler n'abandi. These activities have enhanced Rwanda's brand.  
3) International conferences and meetings
VISIT RWANDA has strengthened the target of Rwanda to be a regional and international conferences hub.
Since 2018, Rwanda hosted some important events that attracted tens of thousands of participants and helped the country gain millions of dollars for the industry. According to Rwanda Convention Bureau (RCB), Rwanda hosted many events since 2018 than before.
The presence of different good meeting venues such as the Kigali Convention Centre, the Kigali Conference, and Exhibition Village, Intare Conference Arena and Kigali Arena continue to enhance Rwanda's capacity to host international events and conferences.
Rwanda's 2022 calendar in this area includes some major events including CHOGM which is now scheduled for June 2022, followed by the world cycling championships in 2025.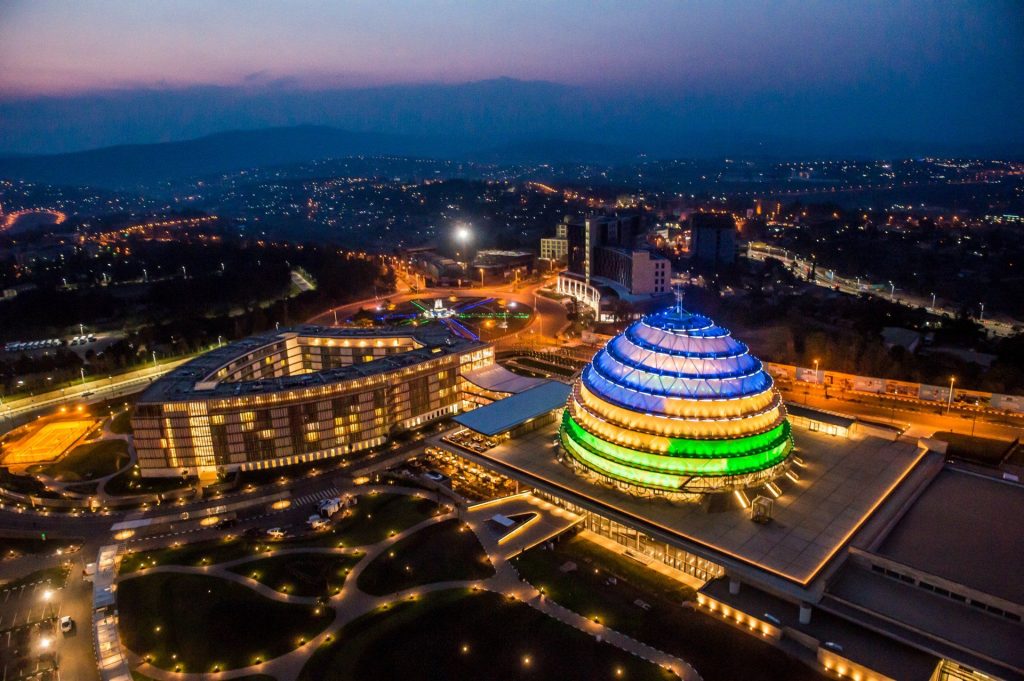 4) Community development
Communities around different tourist attractions and many other regions across the country see a dynamic new industry in the tourism economy. By welcoming visitors from around the world, they not only share Rwanda's history and experience with the international community, but make a step forward towards self-reliance and prosperity for all Rwandans.
Tourism contribute in boosting population's businesses and their income.  Tourism growth has also led to the increase of the number of employments for Rwandan Population, especially the youth. Tourism contributes in infrastructure development and in improving the living conditions of the citizens because many schools and hospitals were built in different communities around touristic attraction in Rwanda.
These outstanding results support the growth of our economy, creating more revenue to reinvest across all key sectors, lifting thousands out of poverty, and empowering citizens.
5) Contribution to Sports in Rwanda
As part of the partnership, Arsenal and PSG players from the men's and women's teams have visited Rwanda and some club coaches hosted coaching camps to support the development of the game for boys and girls in Rwanda.
Through the cooperation of Rwanda and Paris Saint Germain, a football Academy of PSG was opened in Rwanda and will contribute in detecting and developing the talents of Rwandan football players.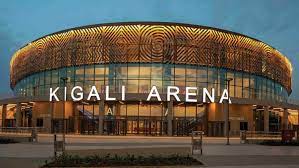 In short, one cannot list all the major contributions of the VISIT RWANDA initiative toward the development of tourism in Rwanda. The important thing to note is that this initiative has had many advantages and positives results in branding Rwanda, promotion of investments in Rwanda, increase of the number of visitors and tourists and community development.
Respectfully,
imbere.rw